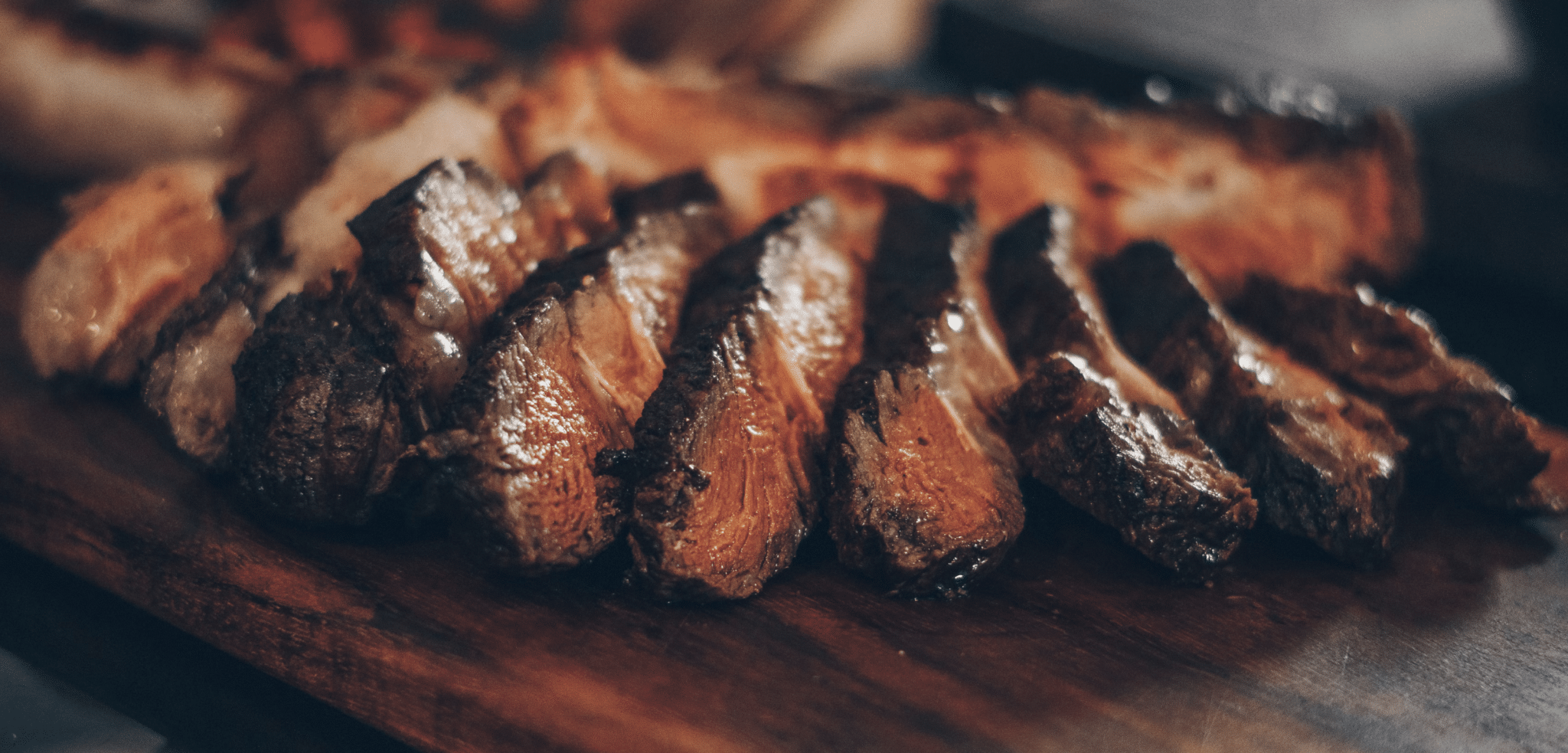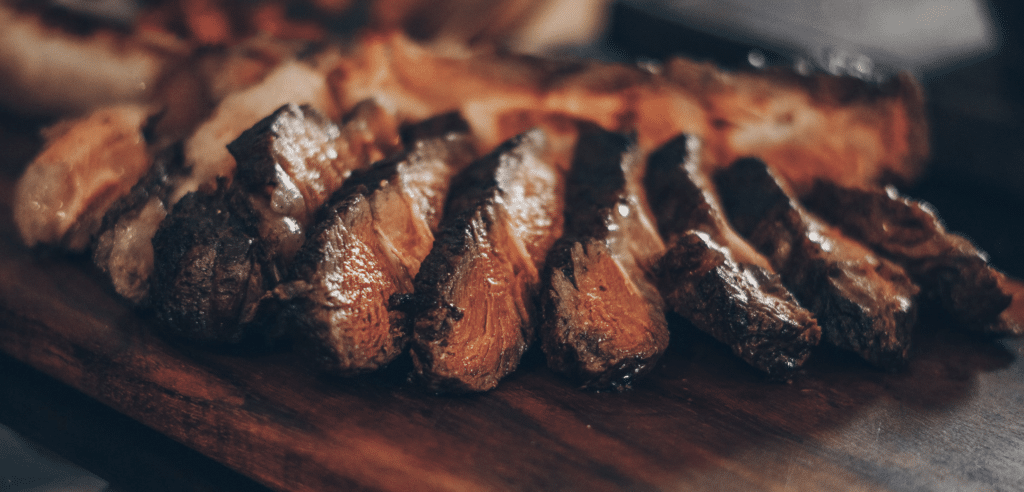 Butter-Basted Rib Eye Steak

The WOW Factor Steak
When it comes to cooking any type of steak, many of us still find it pretty intimidating, especially when your cooking for a crowd to impress. So we've come up with a simple recipe using a gorgeous rib eye cut that will be sure to impress, and make you look like an expert amongst the crowd! A rich and dry Cabernet Sauvignon will work perfectly with this.
Serves 4
Ingredients
1 bone in rib eye steak, 1 – 2 inches thick, at room temperature
1 tbsp. extra virgin olive oil
3 tbsp. unsalted butter
3 garlic cloves, smashed
3 springs fresh thyme
2 sprigs fresh rosemary
2 sprigs fresh oregano
Salt and pepper to taste
Method
Pat down both sides of the steak dry, season generously with salt and pepper on both sides and set aside.
Heat a medium cast-iron skillet or heavy bottomed pan over a medium high heat. Add olive oil, place steak in the middle of the pan and cook, turning every 2 – 3 minutes until a dark crust is formed on both sides, about 12 – 14 minutes. Note more cooking time is required for a well-cooked steak.
Reduce heat to medium low, push steak to one side of the pan and add butter, crushed garlic and herbs. Tilt the pan towards the butter so that the butter starts to foam and the aromatics start to cook, about 1 minute.
Carefully spoon the butter over the steak for 1 – 2 minutes, turning over once so that all sides are coated nicely. Once cooked, let the steak rest for 15 minutes, slice and serve immediately with salad greens or roasted potatoes.