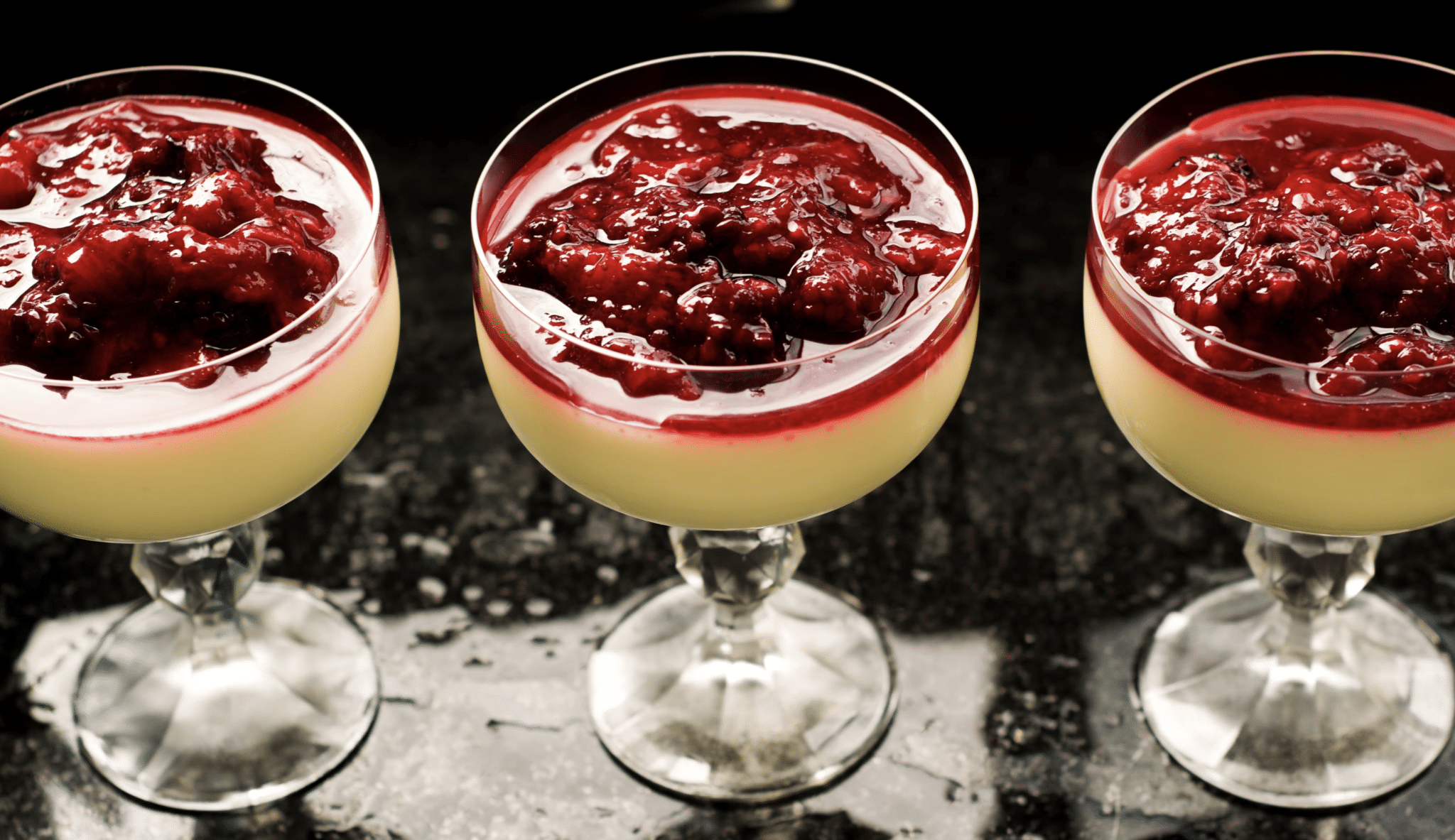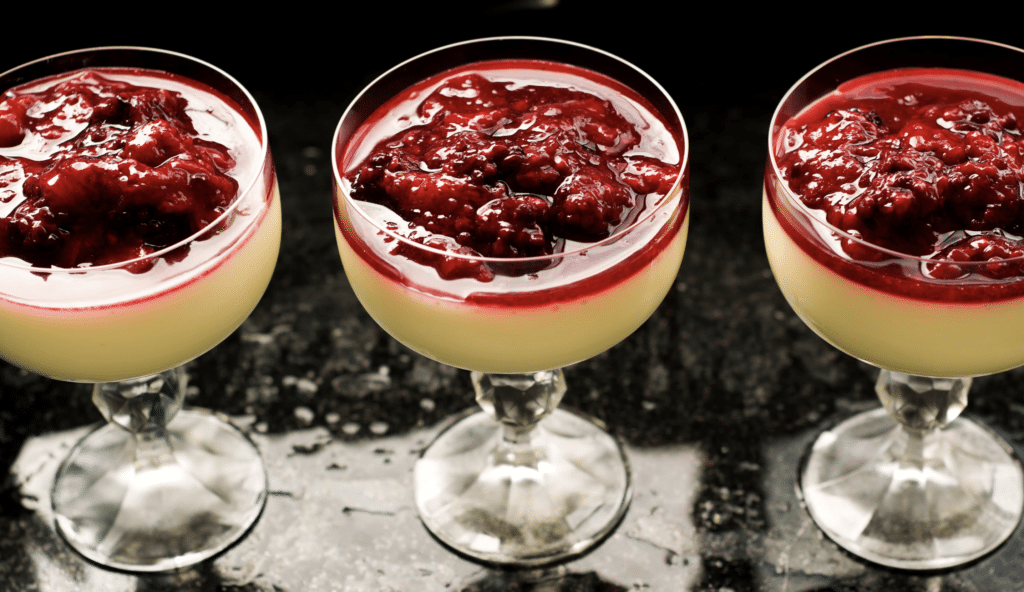 Panna Cotta Topped with Berry Jam

Simply Sweet
Creamy panna cotta and delicious berry jam, there's nothing quite like it. And what better way to serve it than after a lovely lunch under the sun, with a glass of Moscato, bringing out all of those gorgeous strawberry and cream flavours. We like to serve ours in cute little vintage glasses!
Serves 4
Ingredients
Panna Cotta
500ml heavy cream
1 vanilla bean or 1 tsp good vanilla paste
2 tsp gelatin powder
2 tablespoons cold water
Berry Jam
30g raspberries
30g blueberries
30g blackberries
½ lemon juiced
25g soft brown sugar
Method
Add heavy cream, vanilla and soft brown sugar to a saucepan. Bring it to a light simmer and stir till sugar is dissolved, be careful not to boil it. Remove from the heat.
Dissolve the gelatin powder with 2 tsp water in a seperate bowl. Add to the cream mixture and stir to combine.
Pour into small cups / moulds. This can be anything of your choice from small ceramic glasses or glass jars to silicon mould you can turn out.
Refrigerate for at least 4 hours before serving.
To make the jam, combine all berries, sugar and lemon in a saucepan. Bring to the boil and simmer until thick and glossy.
Wait for the berries jam to cool, spoon over the top of the set panna cotta and serve.