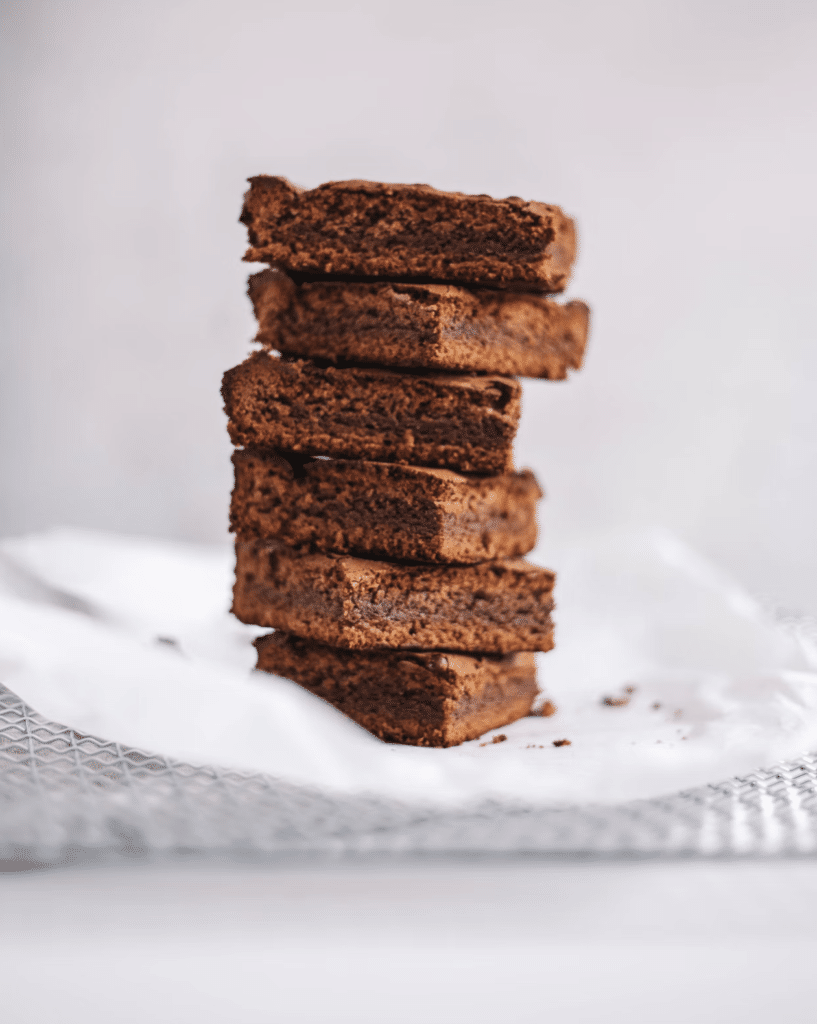 Double Chocolate Brownies

C is Always for Chocolate
Who doesn't love a brownie?! They are delicious, hot, or cold, for any time of the day, by itself with cream or ice-cream topped some fresh berries. This recipe can even be substituted for gluten free flour or something alternative like a buckwheat flour and still be just as delicious. Why not pair it with an Italian variety of wine like Barbera for dessert, fancy and decadent all at once.
Serves 14 – 16 individual servings
Ingredients
3 eggs at room temperature
½ cup granulated sugar
110gm unsalted butter, softened at room temperature
180g dark chocolate (70% preferred)
¾ cup dark chocolate chips
1 tsp vanilla extract
Pinch salt
½ cup plain flour
Method
Preheat the oven to 180℃.
Butter and line an 8-inch square baking dish with bake paper, set aside.
Place the dark chocolate and butter in a medium sized heat proof bowl that fits comfortably over a saucepan filled ¼ way up with water. Place the double boiler over medium heat and melt, stirring constantly until the chocolate and butter are emulsified. Remove the bowl from the heat and allow to cool slightly.
Using an electric mixer, or a whisk, beat the sugar, vanilla and salt until pale and thick. Add in the chocolate mixture until just combined. Lastly add the eggs and continue to beat until fully incorporated and smooth.
Fold in the flour and chocolate chips with a spatula, careful not to overmix. Pour the batter into the prepared tin and bake for about 20 – 30 minutes, a toothpick inserted in the center should come out clean.
Allow to cool before slicing.